Hey all
So we have got another lot of ladies ready to rock and roll!!!!!
They are at the start of week two.
Feel free to comment as we love feed back.
We have 21 girls (White Rhino) set up in a veg room
We are running a recirculating watering system, with 13ml top feed running into 17ltr buckets, with hydrotron balls as our medium and 19ml on the bottom running from our reservoirs.
For veg we are using 3 son T 400 watt bulbs on an 18hr cycle.
For our newts we are using
Planttastic A&B
Flair Form PH up
Growth Technology PH down
Canadian xpress Regna-root, Potassium and headmaster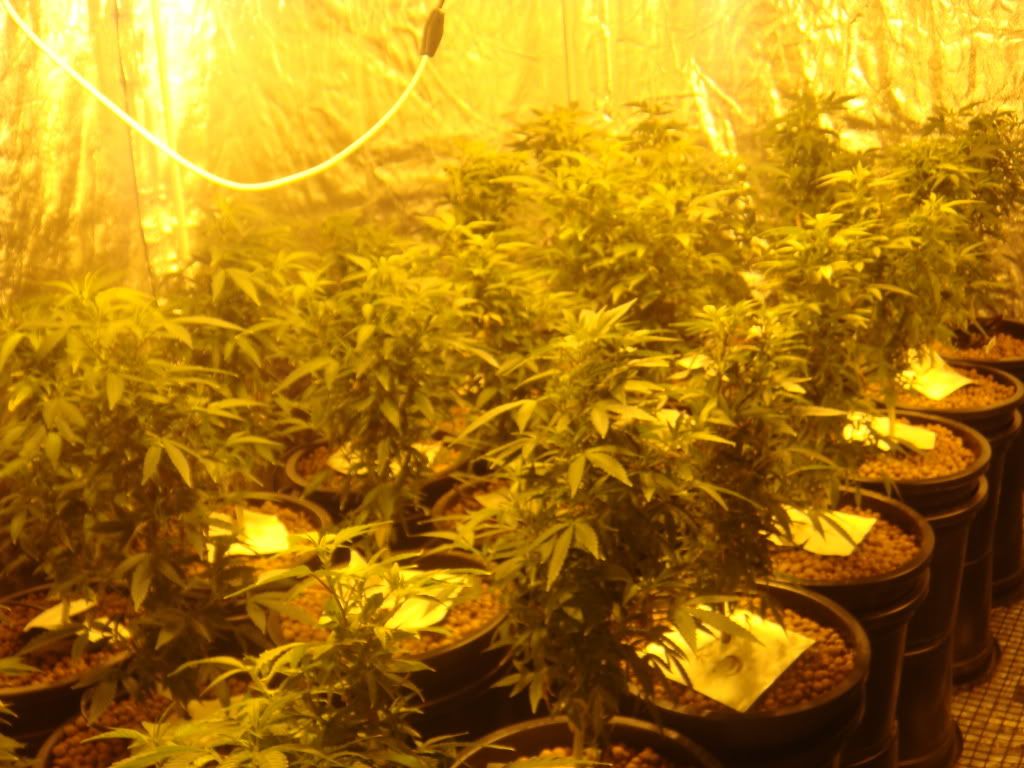 Hope you all enjoy
Tails